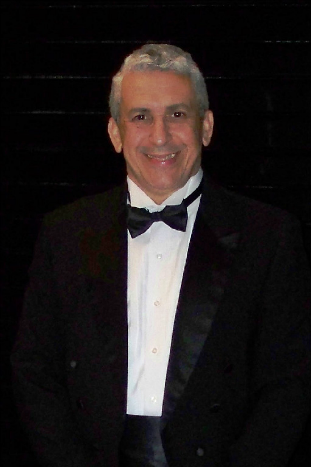 Conductor, Tenor and Violinist, Eduardo Cedeño, currently serves as Principal Conductor of the Lake Norman Orchestra in Mooresville, NC and was co-founder, President and Principal Conductor of the Cornelius Youth Orchestras in Cornelius.

Mr. Cedeño holds a B.A. degree in Music and M.M. degree from Butler University Jordan College of Music in Indianapolis, IN, with post-graduate work at Boston University and additional studies in Europe. Cedeño studied conducting under the direction of Jackson Wiley, Music Director Emeritus of the Philharmonic Orchestra of Indianapolis, violin under Hidetaro Suzuki, former Concertmaster of the Indianapolis Symphony Orchestra. He studied voice under the direction of Helena Lazarska, Professor of Music at the University of Music, Vienna, Austria and under André Aerne, Butler University. He won first prize in the International Choir Competition, Guido D'Arezzo, Italy as a Tenor member of the Schola Cantorum of Caracas.

Mr. Cedeño has performed as a conductor, soloist and collaborative artist in the United States, Europe, and South America. As a founding member of the Simon Bolivar Orchestra, Director and Conductor of the Merida Youth Symphony Orchestra and as a Founding Member of the Philharmonic Choral Group of Caracas, he has worked with the acclaimed José Antonio Abreu, founder of El Sistema and the Orquesta Nacional Juvenil de Venezuela. Cedeño has collaborated with numerous performing organizations including the Philharmonic Orchestra of Indianapolis, the Indianapolis Opera, Charlotte Civic Orchestra, UNCC Opera, Carolina Voices and various orchestras in Caracas, Venezuela. He formerly served as Orchestra Director at Cannon School in Concord, NC and as Music Faculty at Community School of Davidson High School in Davidson, NC. He currently serves as Band/Orchestra Instructor at Langtree Charter Academy Upper School in Mooresville, Strings Instructor at Gaston School of the Arts in Gastonia and as Strings Instructor and Adjunct Music Faculty (Applied Violin, Fundamentals of Music and Music Appreciation) at Mitchell Community College in Statesville, North Carolina.
Website: www.EduardoCedeno.net